"In the world of food blogging, culinary based offenses are considered especially heinous. In Baltimore, the dedicated food bloggers who investigate these vicious felonies are members of an elite squad known as the Geeks With Forks. These are their stories."
Geeks With Forks vs. Mt. Vernon Stable and Salon
Case #2847420
Testimony #1 – Kendra
I entered the establishment with a great deal of excitement! The atmosphere was very inviting giving the option of upper or lower level seating. While we opted for the upper-level seating there was no clear indication if we should seat ourselves or wait for assistance. It took some time for the staff to acknowledge us and while there was not an overwhelming crowd the staff seemed extremely busy (understaffed?). Our waitress when engaged was extremely nice; however, the wait for food seemed way too long.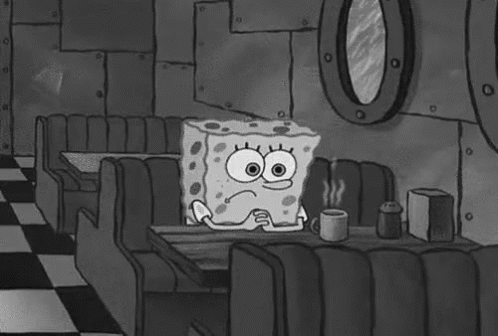 So, let's get to the food! I ordered a Thai chicken wrap, that included chips and a pickle. As an avid lover of all things wraps I was slightly disappointed when there was more wrap and lettuce than actual chicken. The blend of spices was excellent but the chicken was tough, making the meal overall very underwhelming. Although I came to a point where I'd did not wish to finish the meal, I was still willing to take it home. The waitress asked if I wanted a box but the gag is…..it never came! She took my plate and it was gone. The overall experience left much to be desired. I'd have to give Mt Vernon a two out of five forks.
---
Testimony #2 – Jon
I've been to Mt. Vernon Stable and Saloon several times over the years and never had a bad experience…until now.
The Evidence
7 oz. strip steak, breaded shrimp, applesauce and broccoli
Exhibit A – The Steak
They say there's a first time for everything. I guess tonight was going to be the first time I eat watery steak. Not only was the steak watery and flavorless, but was not cooked all the way through, like I requested – medium-well. What I got were half medium-well and half medium.
There's only one thing that steak would have been good for. Uncle Rico knows…
Exhibit B –  The Breaded Shrimp
The shrimp was more like shrimp flavored breading. The only way I was sure that there were shrimp in the breading was there was a shrimp tail sticking out. Also, it tasted half cooked, with one side of the shrimp being fully cooked and the bottom being soft and uncooked. Definitely microwaved fried shrimp. Might as well had gone to Red Lobster.
Exhibit C – The Broccoli
This was yet another weird situation. I had four large pieces of broccoli on my plate. The first piece tasted as if it had just been pulled from the garden, wiped off (not rinsed with water) and put on my plate. I could definitely taste Mother Nature after she gets out of Zumba class. The second piece was actually cooked properly. The third piece, half cooked. The fourth piece….didn't even bother.
Exhibit D – The Lemon Garnish
The lemon garnish on my plate, two wedges, looked as if they had been sitting on the kitchen counter since the day before – brown, dry and shriveled. Not a good look.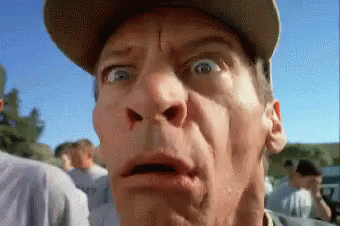 Final Verdict: I don't think I'll be going back to eat anytime soon. My money probably would have been better spent at Red Lobster, if I'm looking for subpar cuisine.
Hopefully, your experience will be different.
Have you had a similar experience? Please leave us a comment telling us about it.
Follow us – Facebook | @geekswithforks
---
Mt. Vernon Stable and Saloon
Address: 909 N Charles St, Baltimore, MD 21201
Hours: Open today · 11:30AM–12AM
Phone: (410) 685-7427
Menu: mtvernonstable.com